Dziewczyny,
Wierzymy, że już najwyższy czas by poszerzyć działalność społeczności Girls for Girls. Z ogromną przyjemnością informujemy, że wkrótce rozpocznie się pierwsza (i bez wątpienia nie ostatnia) edycja Programu Menotoringowego Girls for Girls!
Program ten przeznaczony jest dla kobiet, które ukończyły 18 rok życia i chciałyby rozwijać swoje umiejętności w branży IT, przywództwie i zarządzaniu projektami.
Z dumną przedstawiamy sylwetki 19 mentorów, którzy zdecydowali się zaangażować w niniejszą inicjatywę, aby podzielić się swoją wiedzą i doświadczeniem z kobietami wkraczającymi lub rozwijającymi już swoją karierę w branży ICT.
Mamy nadzieję, że formuła Programu umożliwi uczestniczkom zbudowanie wartościowych relacji z osobami, które przecieranie pierwszych szlaków na drodze do budowania swojej kariery mają już za sobą.
Głęboko wierzymy, że Program ten wesprze kobiety w stawianiu sobie precyzyjnych, rozwijających celów oraz, że ułatwi im wcielanie ich w życie w najbliżej przyszłości.
Formuła Programu jest prosta – będzie opierał się on na przynajmniej pięciu, indywidualnych spotkaniach Mentee z Mentorem pracującym w Nokii. Przebieg spotkań będzie zależał od ustaleń par mentorskich.
Harmonogram:
11.09.2019 – 20.09.2019 – Zbieranie aplikacji Mentee
30.09.2019 – Udzielenie kandydatkom informacji zwrotnej
14.10.2019 – Inauguracja Programu w Nokia Garage
10.2019 – 03.2020 – Spotkania Mentee-Mentor
03.2020 – Zakończenie programu oraz jego ewaluacja
Kto może aplikować?
Każda pełnoletnia kobieta, zainteresowana rozwojem swoich umiejętności w branży IT, telekomunikacji, przywództwie oraz zarządzaniu projektami.
Jak aplikować?
Aby zgłosić chęć udziału w Programie, należy wypełnić formularz zgłoszeniowy do 20.09.2019.
W przypadku pytań, prosimy o kontakt mailowy: [email protected]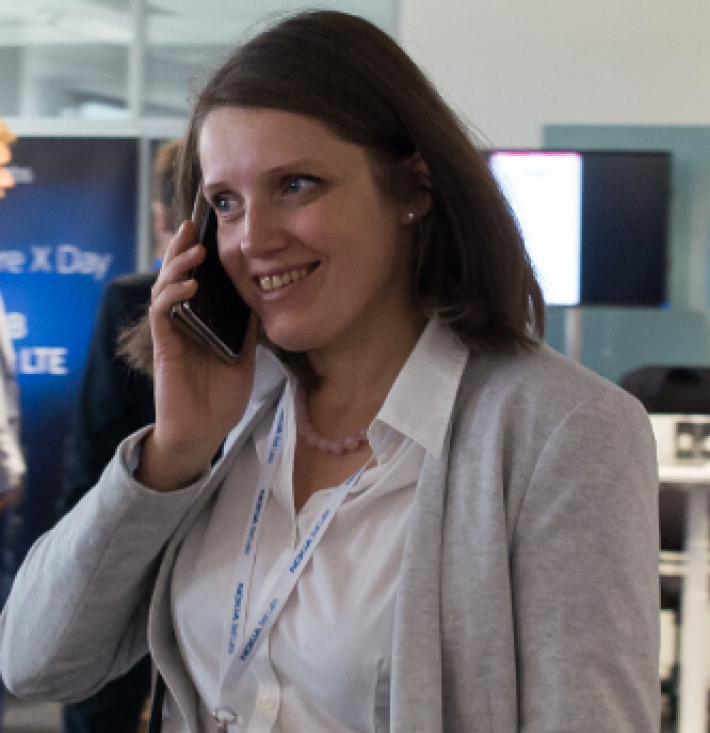 Agnieszka Szufarska
Executive Content Expert
I have worked at Nokia for 13 years now, and I have spent 10 of them in Radio Research (Siemens, Nokia, Nokia Bell Labs). I have experience in innovating & patent generation, leading a team, preparing presentations (so sharing outcomes of your work with maximum impact) and public speaking. I am a mother of 3 kids and can share also my insights on work-life balance and career development. I can only take part in the mentoring program remotely (via video WebEx sessions).
Area of interest: Combination of maternity and success at work, Learning from others, Presenting the outcomes of your work
Edyta Górecka
R&D Head, Network Management
I have more than 15 years of professional experience at Nokia handing different responsibilities from the areas of project, people and organization management. I started working here in 2004 as a graduate of the Wrocław University of Technology. I have been the manager since 2005. Now I'm Head of the department that deals with the creation of telecommunications network management products. Privately, I am fascinated by mountains and psychology.
Area of interest:
Business Operation, Leadership, Organization efficiency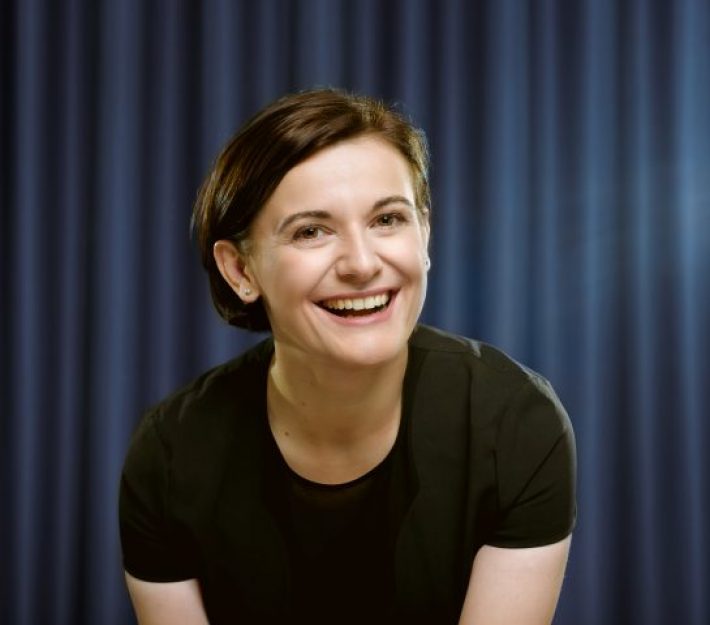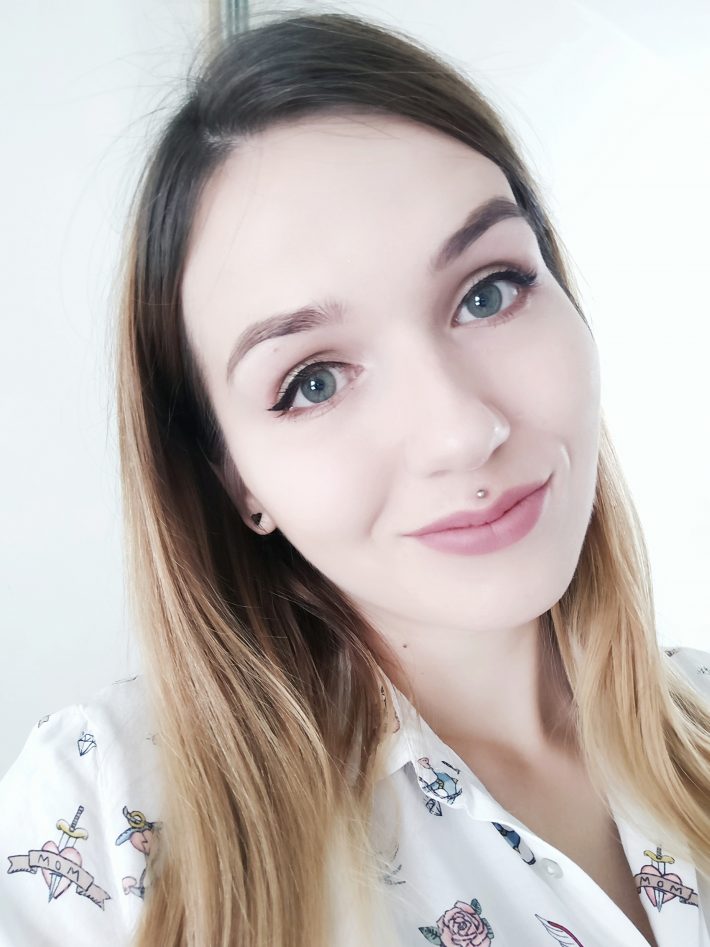 Ewelina Kamińska-Stępień
FPGA Design Engineer
Due to experiencing a lot of struggles and lacking faith that female can be a successful engineer in the past, I've decided to help other women start their engineering careers as well as learn and develop engineering skills. I graduated with Masters in Electronics and made a postgraduate diploma in Mobile Applications. I have experience in organizing Python workshops for women within PyLadies community. Currently I'm working as a FPGA engineer, I also use Python on everyday basis. My other interest is OOP, and I am continuously trying to broaden my knowledge in this area. I am especially proud of contributing to make IT industry more gender balanced!
Area of interest:
FPGA, Programming in Python, Object-Oriented Programming
Małgorzata Czaplińska
Technical Product Manager

I have been working in Siemens and Nokia for 15 years. I held various positions, beginning with System Integration Tester, Project Manager, Line Manager and ending with Product Manager. As a PDM, daily, I take care of evaluating requirements/defining solution/supporting and advising. I have worked with E2E testing with Core and with low-level HW tests. Now I am involved in definition of Nokia LTE eNB baseband solution. I have comprehensive view of our eNB solution, taking into consideration its architecture and evolution. On a daily basis I cooperate with product and component architects, as well as program managers and resource managers. I invite candidates interested in mobile telecommunication.
Area of interest:
Leadership, Project management, Requirement specification, Product management, Telecommunication evolution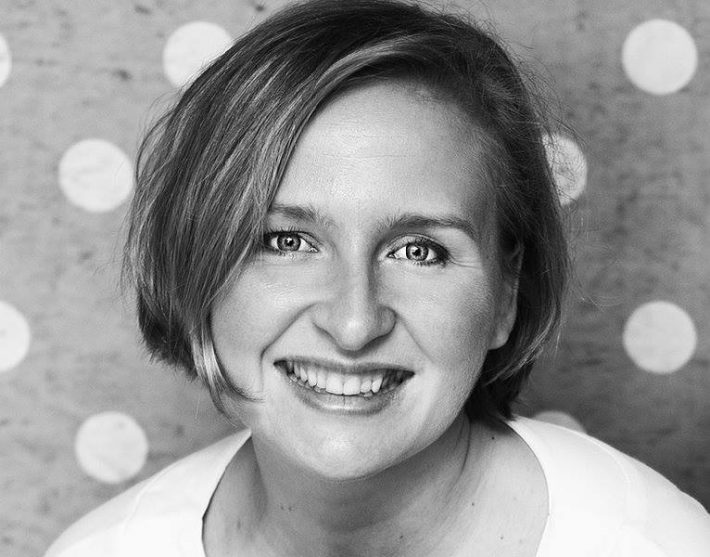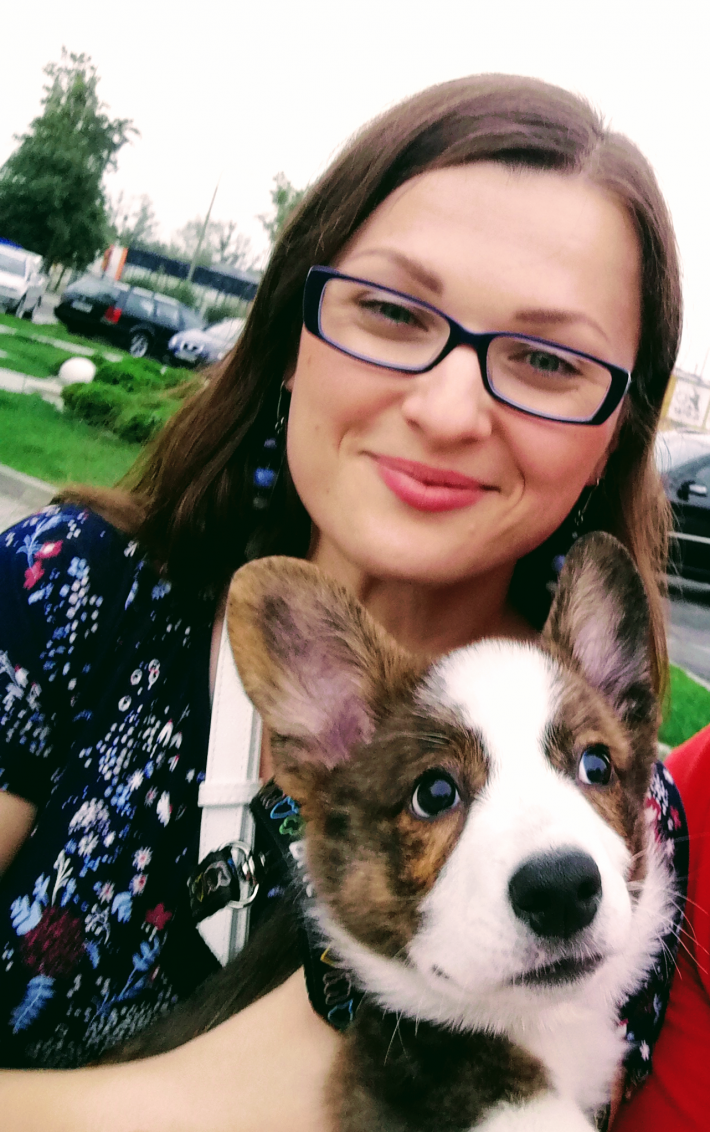 Hanna Senhadri
Product Architect
Before Nokia, I was a proteomic data analyst, researcher, C++ developer of bioinformatics and machine learning software, and academic teacher. I've been already for 7 years at Nokia. I have worked in different technical roles: as a C++ developer, JavaScript developer, Scrum Master, Technical Specialist, Software Architect and Product Architect in the BTS OAM area. I work on the operability and serviceability solutions for LTE, SRAN and 5G products providing technical expertise for software development teams, architects, product owners or program managers. I also take part in the feature feasibility studies with defining dependencies between features. My duties include facilitating features implementation, impact analysis, effort estimations, and conducting BTS and O&M architecture-related trainings. Additionally, I'm responsible for the preparation of the architecture evolution plans and roadmaps. Privately, I'm a coffee brewing geek, bike cycling addict, volleyball fan, cooking lover and the guardian of a young Welsh Cardigan Corgi – Sol.
I will not give you a direct recipe on how to solve problems. However, if you seek how to boost your professional development maintaining work/life balance, increasing self-confidence and self-perception – our talk will be a good start. Maybe we have already faced similar challenges and concerns in our careers? I hope these meetings will help you increase efficiency and develop add-value skills to your work.
Area of interest:
Operability and Serviceability, Machine Learning, Data Mining and Data Analysis, System/Product Architecture
Katarzyna Dziemianko
Competence Development Manager
I'm a Competence Development and People Manager with more than 10 years of experience in the field. I had a chance to consult performance and support competence development in companies as varied as the army, e-commerce start-ups, automotive plants and IT corporations. I can help you with planning the most suitable development path for you and a proper pace of introducing changes. Application deadline: 15.09.2019.
Area of interest:
Leadership, Project Management, Strengths Based development and Leadership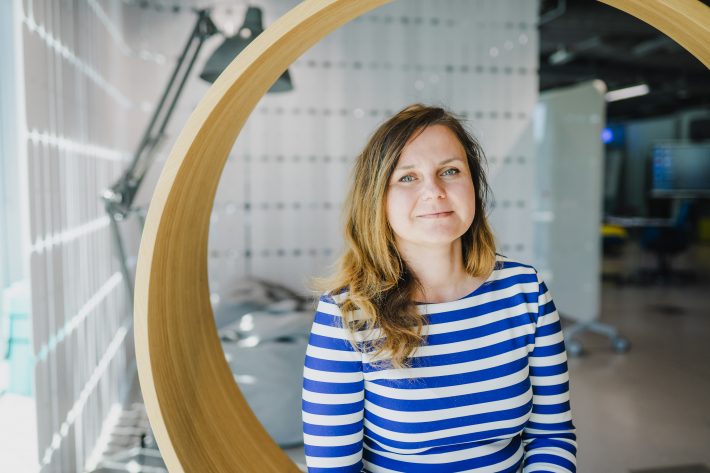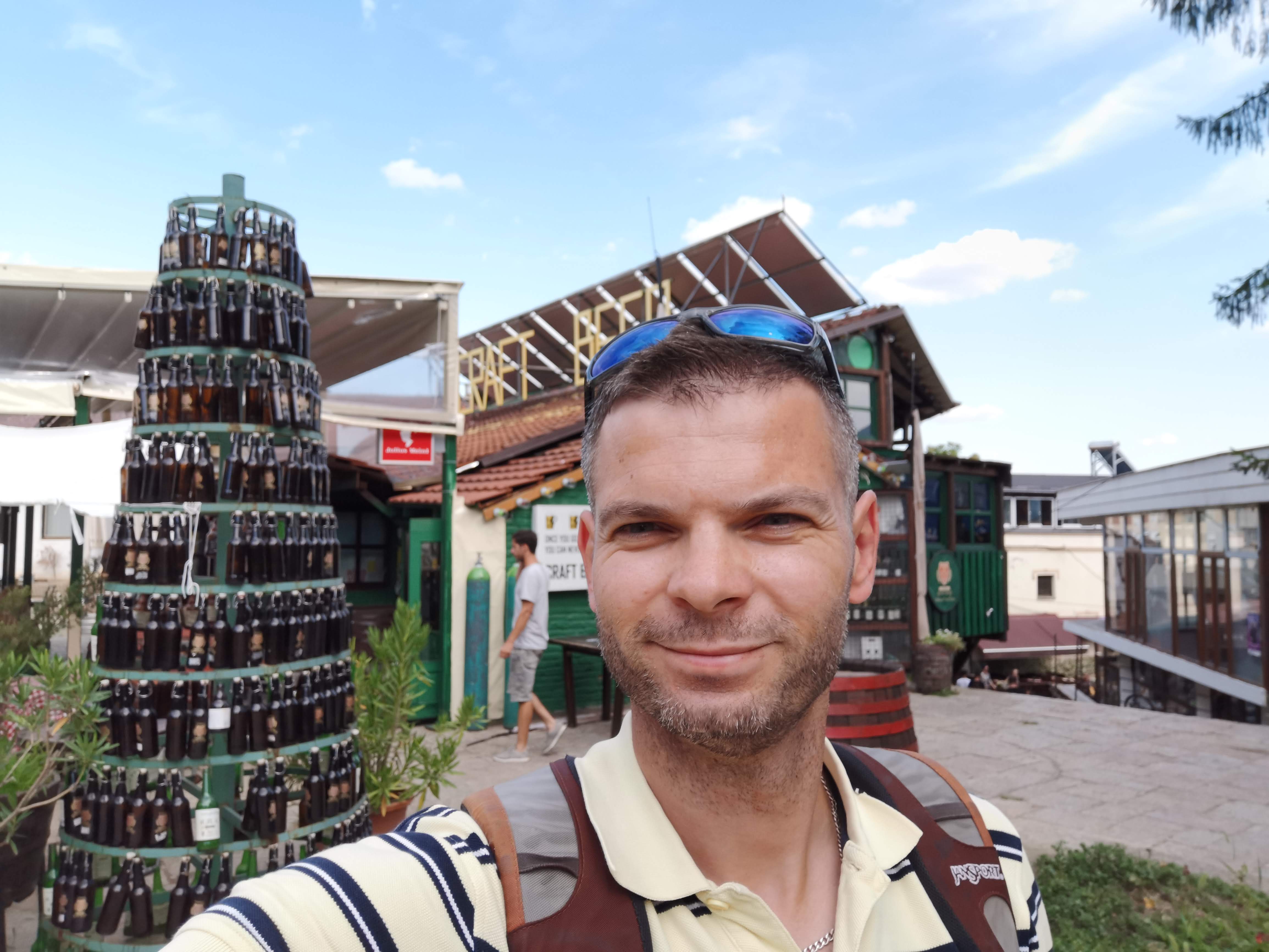 Łukasz Doszczeczko
Program Manager
I have been working in Nokia for 13 years and held various positions (PM, PdM, LM, ect..). What I could bring as a mentor, is the understanding from R&D side of what is Product Management vs Project Management, what are their goals and how to keep communication between these areas to bring maximum benefits. What is important, questions like what when and why, must be answered with relation to business and understanding how organizations like NOKIA work. I used to work in Services, so I can provide knowledge of what happens next, after the product is released/sold to Customers. Last but not least, I used to be Line Manager and thanks to that I can help to understand what is the LM role in the picture of a typical Matrix setup we have at NOKIA.
Area of interest:
Project Managements, HW, SW in classic or Agile mode, Product Management
Maciej Norberciak
Senior Architect
I've been working in telecommunication industry for 15 years, as a developer, architect and project manager. I hold PhD degree in computer science (artificial intelligence). I joined Nokia 5 years ago and I'm working in area of software architecture ever since. My main focus area is internal communication inside Nokia's System Module (I'm leading interconnectivity interface definition team), but I also take care of memory budgeting (flash and RAM), SSD lifespan and usage policies, interface harmonization and various other topics. In addition, I'm a trainer. Apart from "hard" topics (starting from "what's SW architecture and why it is important?" and ending with details of platform software) I'm teaching soft skills – e.g. effective idea selling. I was a mentor in "Future SW architect" program. I'm serving as the secretary of Nokia Wroclaw Toastmasters Club, where we meet every week to hone our leadership, presentation and public speaking skills. In my private time I enjoy many different activities and hobbies – bicycling, brewing, gaming, amateur rocketry, Japanese cuisine and language, books, comics, LEGO and movies among others.
Area of interest:
Software architecture – patterns, good practices, katas, designing evolutionary architectures, role of SW architect, architecture leadership, documenting and modelling SW architectures
Soft skills – teamwork, presentation, public speaking, conflict management, meeting moderation and facilitation, idea selling
Embedded systems – embedded HW and SW architectures, HW-SW co-dependency, interfaces, peripherals, networking, concurrency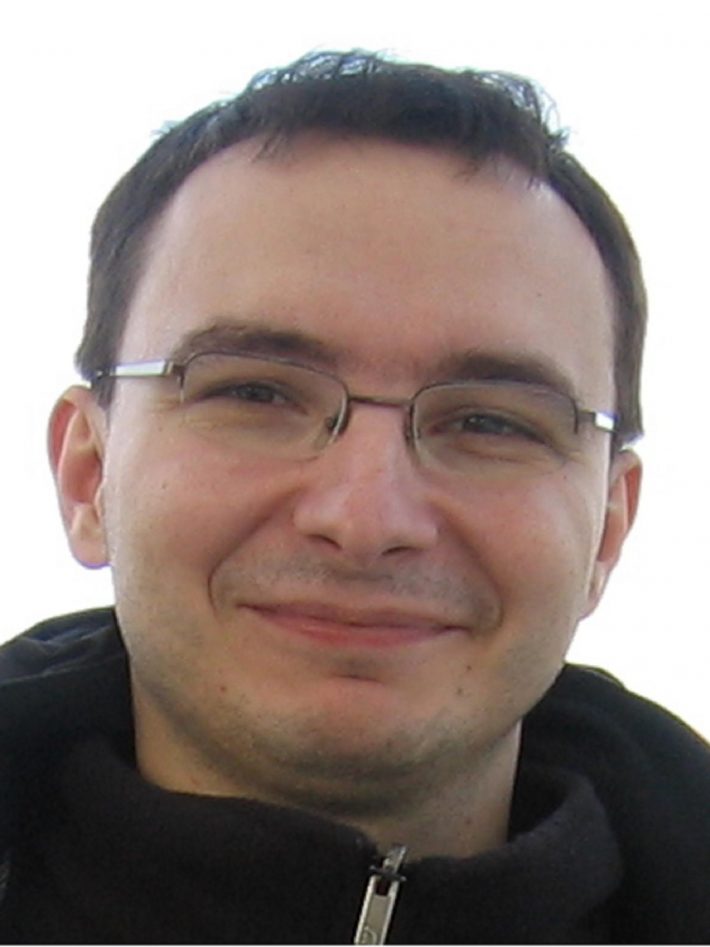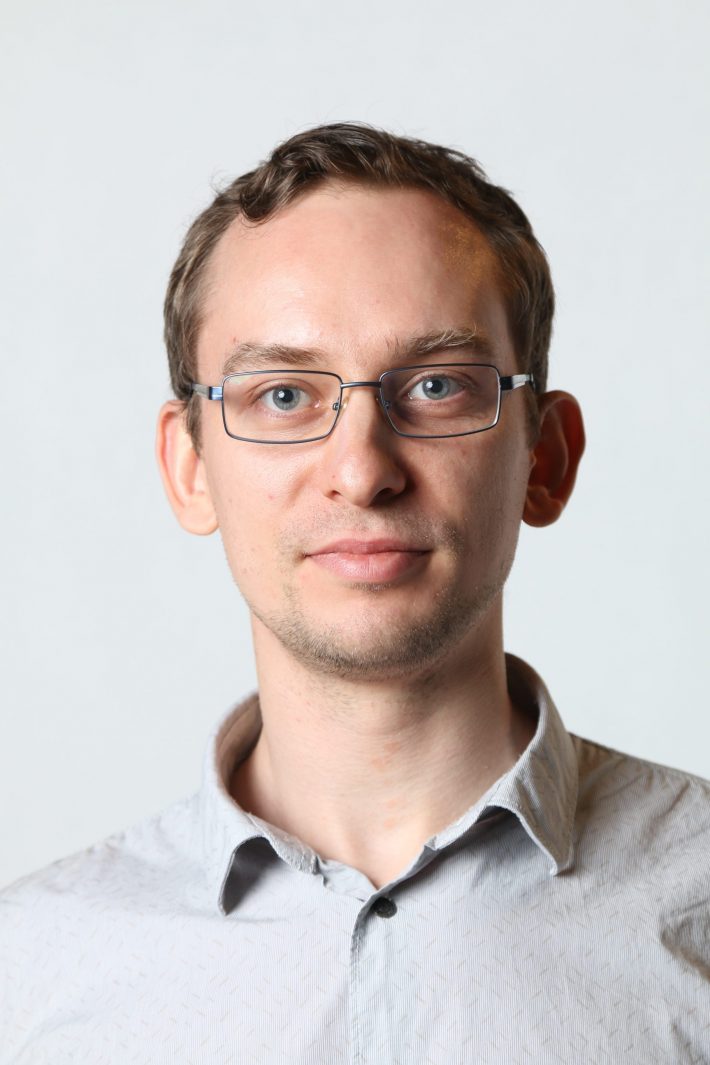 Marcin Kozakiewicz
Software engineer
I have 4,5 years of experience as a software developer, mainly in Java and Python languages. I had helped one person to find a job as a software tester which gave me a lot of satisfaction and left me thinking that I would like to help other people as well. I am more than happy, to not only help you with developing your technical skills, but also with finding suitable work offers, and supervising your progress during the whole Program. I would like to become a Mentor of someone who knows english well, took part in any programming course, has the ability to think analitically, is organized and ready to devote time to self-development.
Area of interest:
Programming in Java, Programming in Python, DevOps
Maria Kot Ashwin
R&D Line Manager
I have worked in Nokia for more than 6 years in different positions, including Quality Leadership and Team Management – currently managing a testing Team. I hold Green Belt, ISTQB, and SAFe certifications. I am an Excel and PowerPoint expert with proven analytical and problem-solving skills. I believe that everyone can be successful with the right motivation and enablers. Helping others to achieve their goals, clarify their future, or take new challenges is my driver and the core of my work.
Here are the topics, that I can help you with: Quality Management, Lean Methodologies, Presentation building and presentation skills,  Finding your strengths, developing a career path, achieving the right mindset for your growth, Solving problems from soft-skills area, such as professional relationship building. We can conduct sessions in English
Area of interest:
Presentation Skills, Quality Management,
Coaching and self-esteem building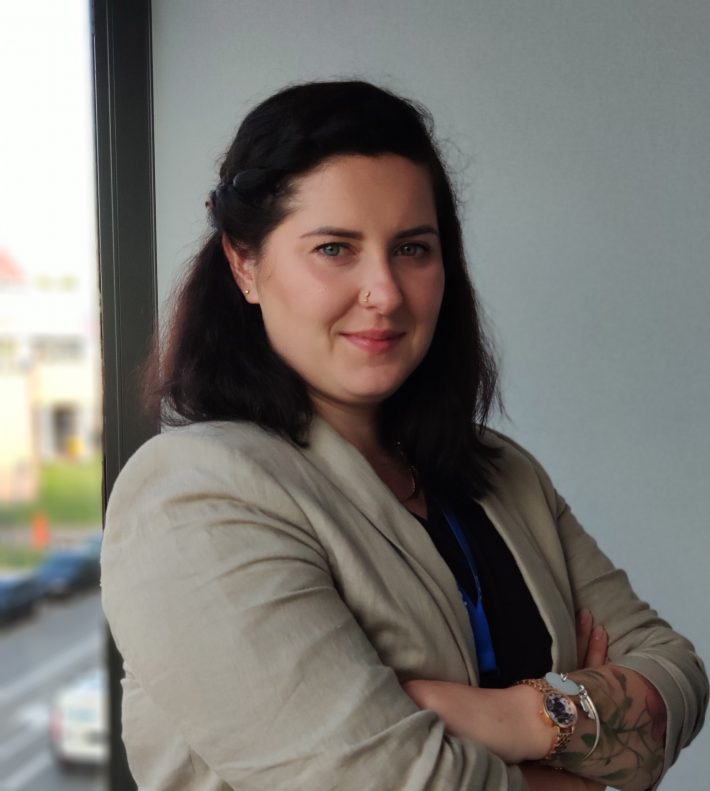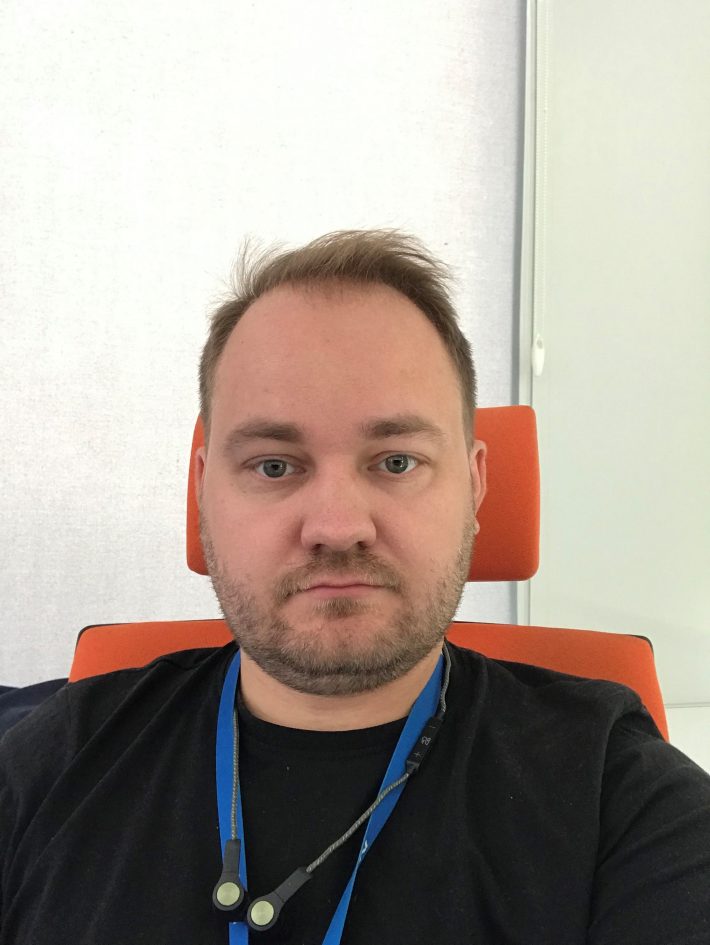 Michał Golombek
HR Business Partner
I am a passionate HR Business Partner with 10+ years of professional experience in HR and Education. I have been driving numerous activities like succession planning, talent development, retention activities and organizational health. I have been a trusted advisor for executives and a coach for newly nominated senior leaders. I have an experience in international project management including team supervision, ROI and stakeholders buy-in. I am also particularly interested in the area of diversity and inclusion.
Area of interest:
Leadership Development, Coaching, Project Management
Monika Koschel
Software Engineer
I am a Software Engineer working in Network Management for 5 years now. Most of my responsibilities are related to writing code and helping our customers with their problems. My main technical interest is related to good development practices. I'm trying to do my best to create quality software in Java which is testable and readable at the same time. I love Web Development – I would like to find the best possible solutions and practices working on web parts of our product. I am a leader of my team and it gives me a lot of fun to work with them. I work with them as a whole and individually with each of them. I'm doing my best to help them to progress with their goals and achieve the best results they can. I am also leading a virtual team located in Wroclaw, which is working on a side project. We are creating an application for charity, which purpose is to collect funds. Mentoring is a new thing for me – it sounds exciting and I would like to try myself within such activity. I invite candidates with 0-3 years of experience in programming.
Area of interest:
Web development, Good development practices, Team leading, Java, Python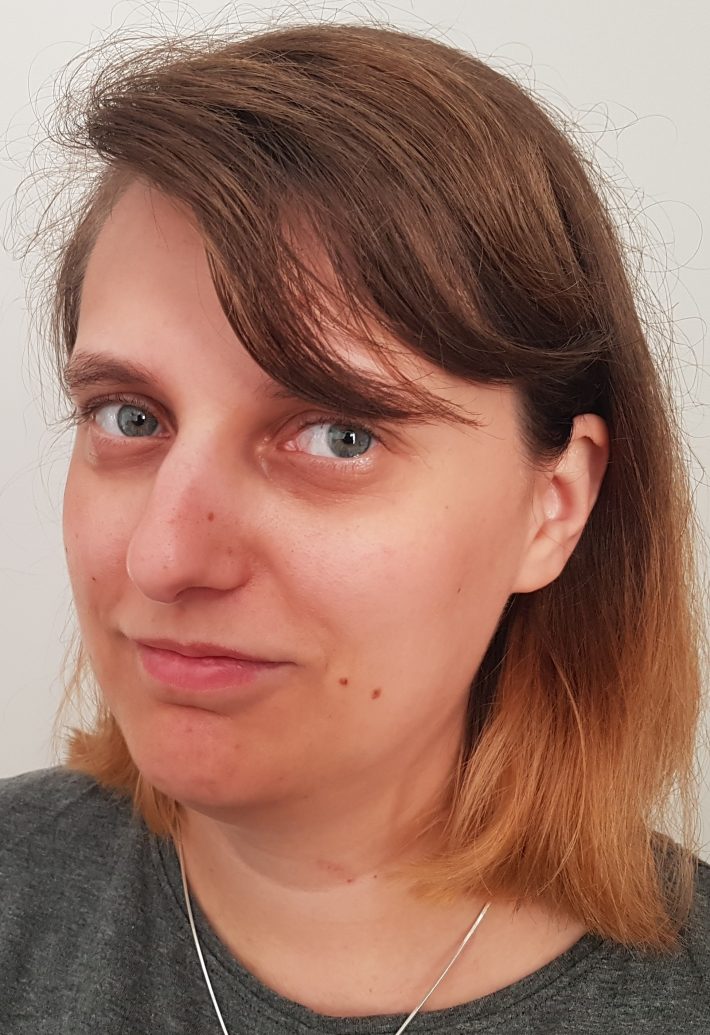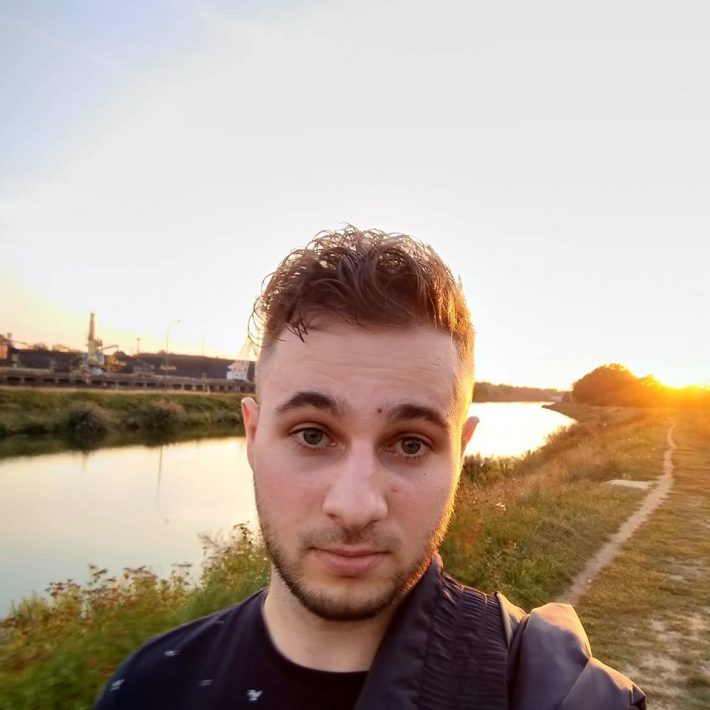 Paweł Koryciński
LTE & 5G Software Development Engineer
I have been working as a software developer at Nokia for 3 years already. My main areas of interests are software architecture, functional programming, AISG protocol, self-development and cognitive science, I am also passionate about programming in C++ and F# language. I would love to become a Mentor, because I think that there is still a lot to do to ensure the full gender equality in STEM industry. I am willing to help you to set your professional goals and speed up your career in IT! I can support you with the following topics: Practical usage of design patterns in C++, Java, C#, Simple CMakes, Usage of Continuous Integration on the GitLab, Basics of the functional programming in F#, Test driven development approach, Skills required to overcome effort of bigger project: Kanban board, Tasks slicing, Pomodoro method, How to create UML diagrams like: sequence diagram, class diagram, Clean Code approaches, Source code logging, Usage of version-control system named Git, Basic Microsoft SQL queries.
Area of interest:
Programming in C++, Java, C#, F#, Software architecture, Clean Code, Self-development, Cognitive science, Design patterns
Paweł Wojtal
R&D Manager, Technical Project Manager
I have in total almost 10 years' experience in managing teams and projects, in and outside Nokia. I have also worked on my own. Nowadays, together with my colleagues, I am delivering a training program for project managers. I believe in gender diversity in the workplace. I can help with the professional development of my mentee in various areas of interests. I am inviting all open-minded mentees who are interested in project/line management, self-development, as well as those, who want to make a successful change in life.
Area of interest:
Project management, Line management/talent development, Personal development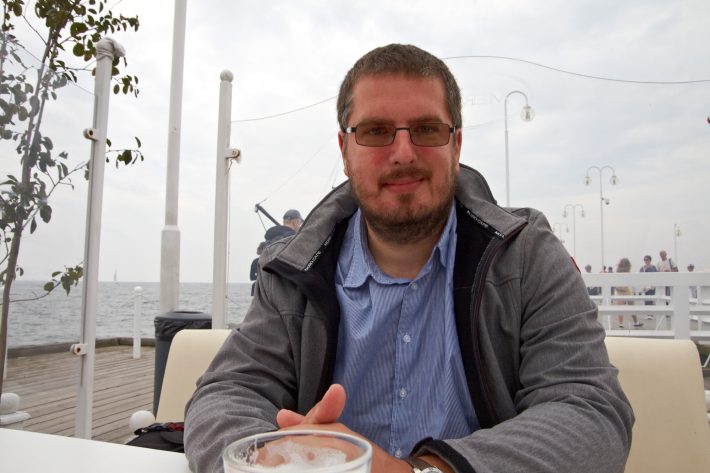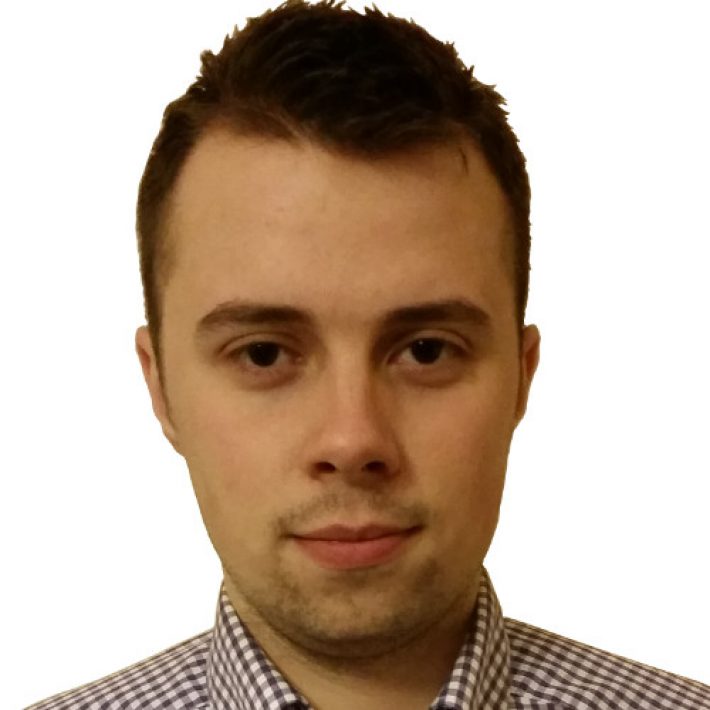 Piotr Krysiak
Technical Leader
I've been working for Nokia as a System Architect for a while now. I specialize in optimizing network and have a broad experience in UI design for optimization platform. While fulfilling my daily responsibilities, I work with Python and Java. I am passionate about Agile and serve a function of a Scrum Master in my team. I am also an experienced internal and external trainer for both beginning and advanced users, supporting Competence Development unit at Nokia.
Area of interest:
Working Optimization, Enterprise development (Java/Python), Informative UI design
Gay Calaranan
5G Architecture and Specifications Specialist

I have been working on different projects and technologies in Telecommunications since 2006. Starting as an intern in Nokia during undergraduate years, then becoming a Radio Access engineer in some customer operators in the Philippines, then for a roll-out project in Vietnam and returning to Nokia to be a part of R&D teams in Manila Nokia site. I moved to Nokia Wroclaw to be a part of Customer Support Network Engineering. And eventually joined 5G Architecture and Specifications team (Operability domain) in 2016. My unique and diverse experiences, both in telecoms and intercultural immersion, may help a fellow female engineer to be inspired and empowered in trying different roles and challenges in the Telecommunications field. I invite candidates who belong to specifications and testing teams or SW developers who would like to understand the Telecommunications concept.
Area of interest:
5G System-level specifications, General Telecom end-to-end workflow for customer network deployment (planning, roll-out, optimization, acceptance tests, feature activation and configuration), Inter-cultural communication & information exchange.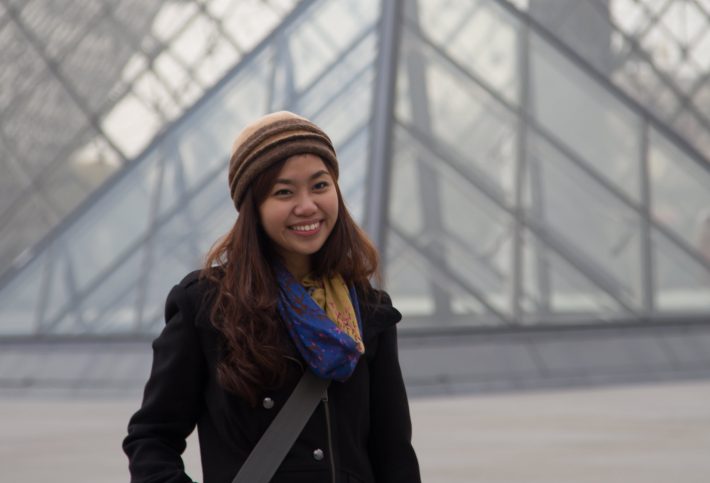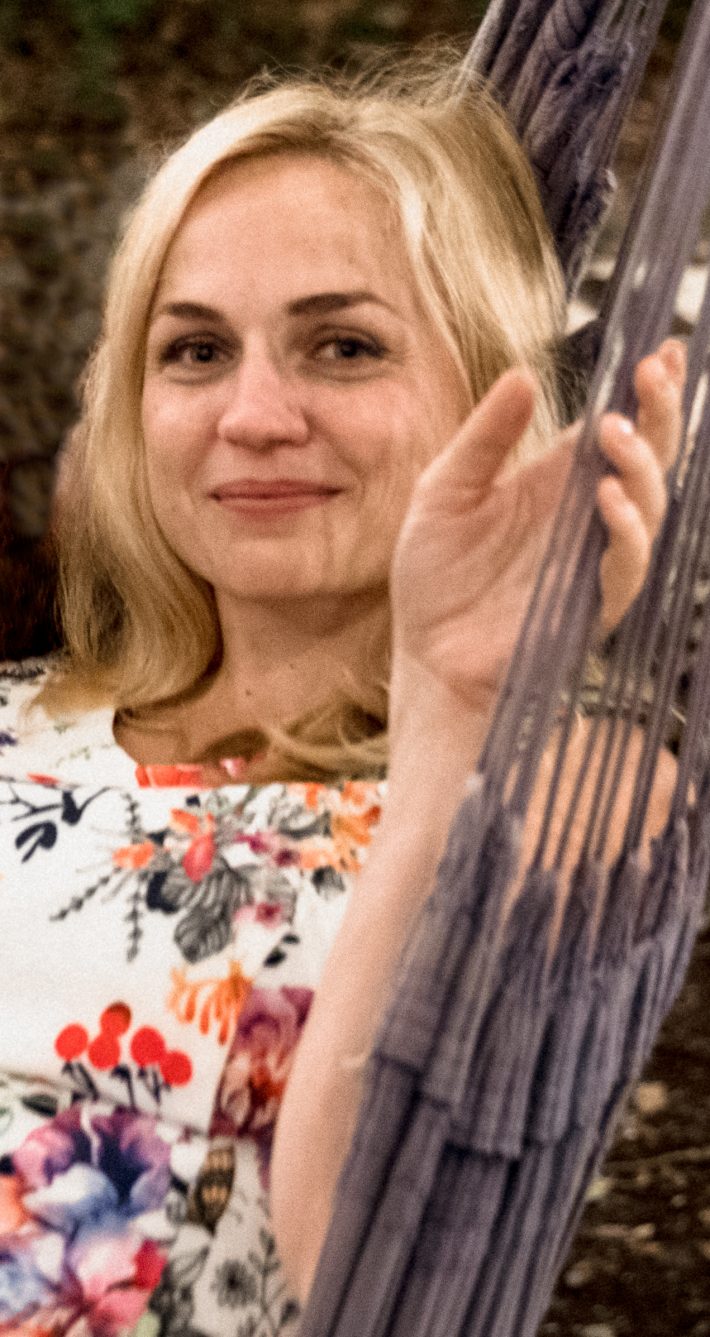 Ewa Felińska
Scrum Master
I am a Scrum Master in RFSW department with a strong scientific and corporate background. After completing studies in theoretical physics, I worked for 6 years within ITIL framework for international teams located all over the world. While I see and understand the broad picture behind business decisions, I also value human interaction and its importance in getting things done on each level of the organisation. I am the president of Nokia Wroclaw Toastmasters club where we develop public speaking and leadership skills. After work I sail, freedive and paint.
Area of interest:
Agile methodologies, Public speaking, Communication skills
Kacper Kokoszka
BOAM Release Specialist
I have 8 years of experience working in Nokia. Starting as a Software Developer and continuing as a Code Officer taking responsibility of component code quality. In 2015 moving to the position of Feature Project Manager taking end2end care of features released by Nokia in the scope of WBTS and SRAN Programs (planning activities, execution follow-up, fault correction coordination). In 2017 becoming Release Product Owner in SRAN Program and supporting multiple SRAN Program Releases with responsibilities of Backlog and Content management, Release planning (of features to be released) and SRAN Program improvements (processes, tools, etc.). In 2019 moving to Release Specialist position to support BOAM organization in Internal Improvements deployment (software, processes, tools, etc.).
Area of interest:
Project Management, Self-development, Python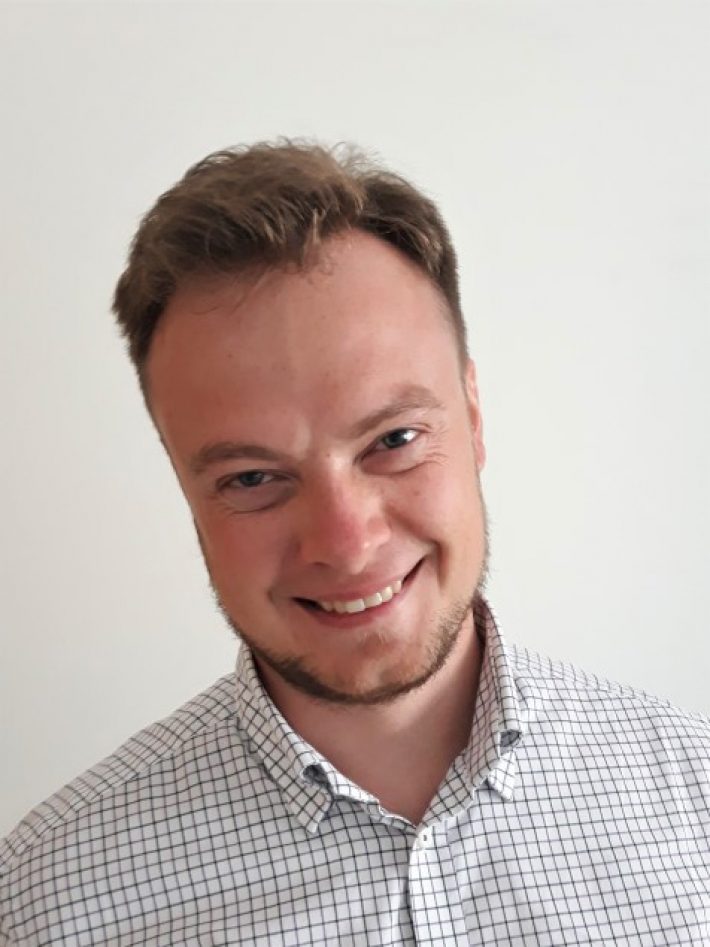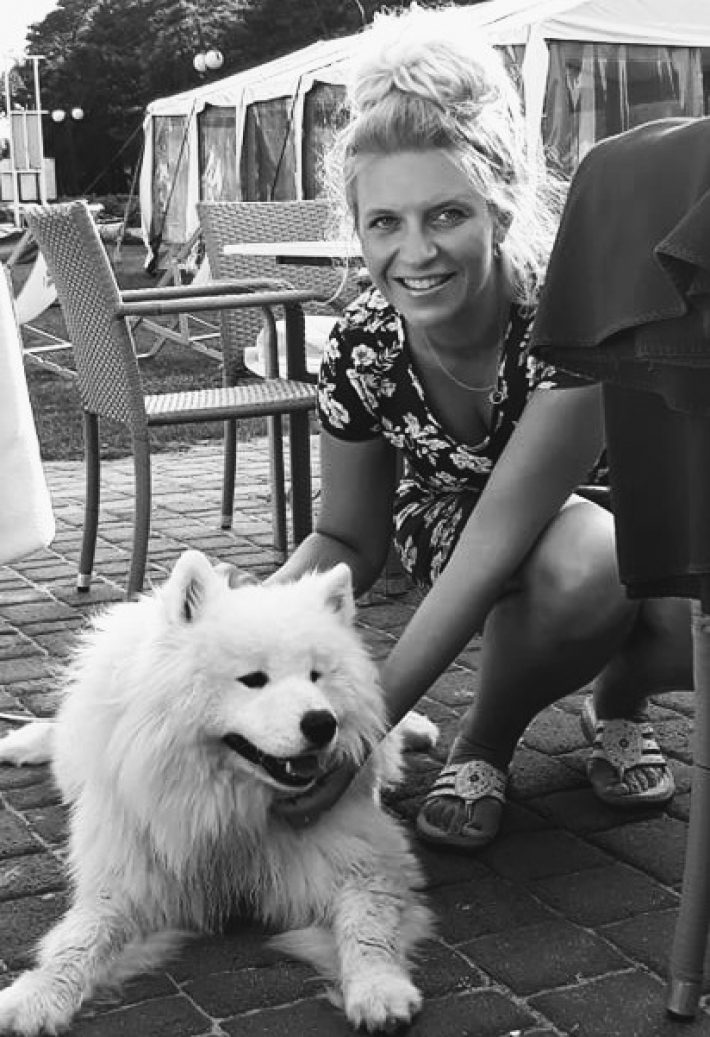 Katarzyna Meinhardt
Tester/Integrator
A few years ago, I decided to change my career path entirely and become a Tester. Previously, I used to work in sales management. Changing the sector of operation was a tremendous commitment and required a lot of learning and effort. In 2016, after months of preparations, I was invited to start my adventure at Nokia, and I have worked there ever since. The areas I have been dealing with were Fault Management, Recovery and SRAN SBTS. I was responsible for preparing appropriate test environments, conducting regression tests and new functionalities, preparing test plans based on specifications, creating new tests and reporting incompatibilities. At the moment I am starting new chapter within the company – 5G. I invite ambitious and committed Mentees who are thinking of becoming Manual Testers (even if they do not have relevant experience in that field).
Area of interest:
Self-developing, Manual testing – Fault Management, Recovery, Tree rat base station in one (GSM, WCDMA, LTE)